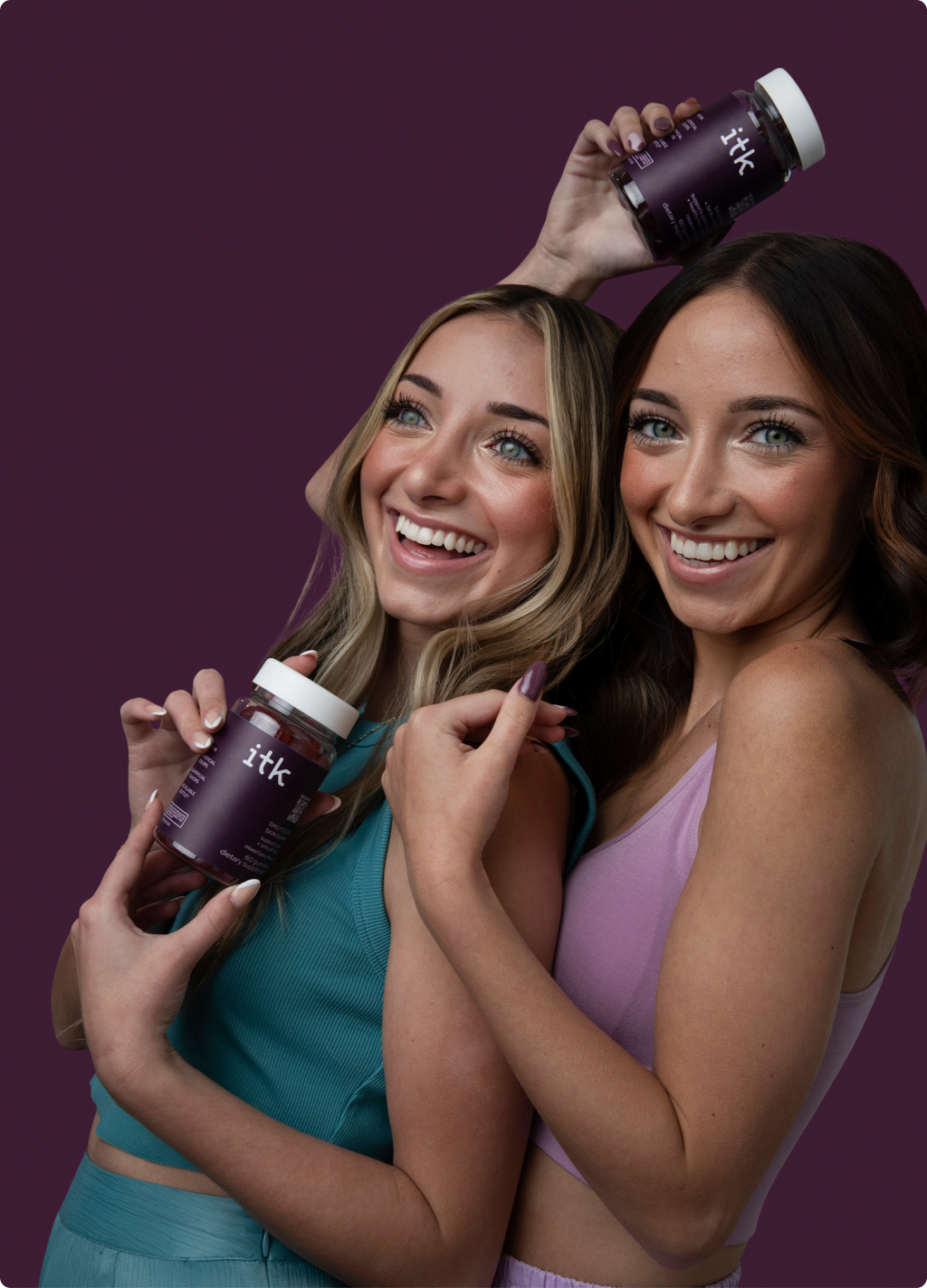 meet the founders
our founders, brooklyn and bailey, know the internet — they practically grew up on it. the two women found their footing on youtube and instagram before the term "influencer" became mainstream, becoming the forefront of the beauty and lifestyle spaces with a virtual family that helped lead them to a webby, a streamy, and a people's choice award nomination.

after years of sharing their lives online, b&b have been working directly with the online community that they built in order to launch a community co-created skincare line. following brooklyn's intense esthetician program and the discovery of their shared love for easy-to-understand skincare, itk came to life.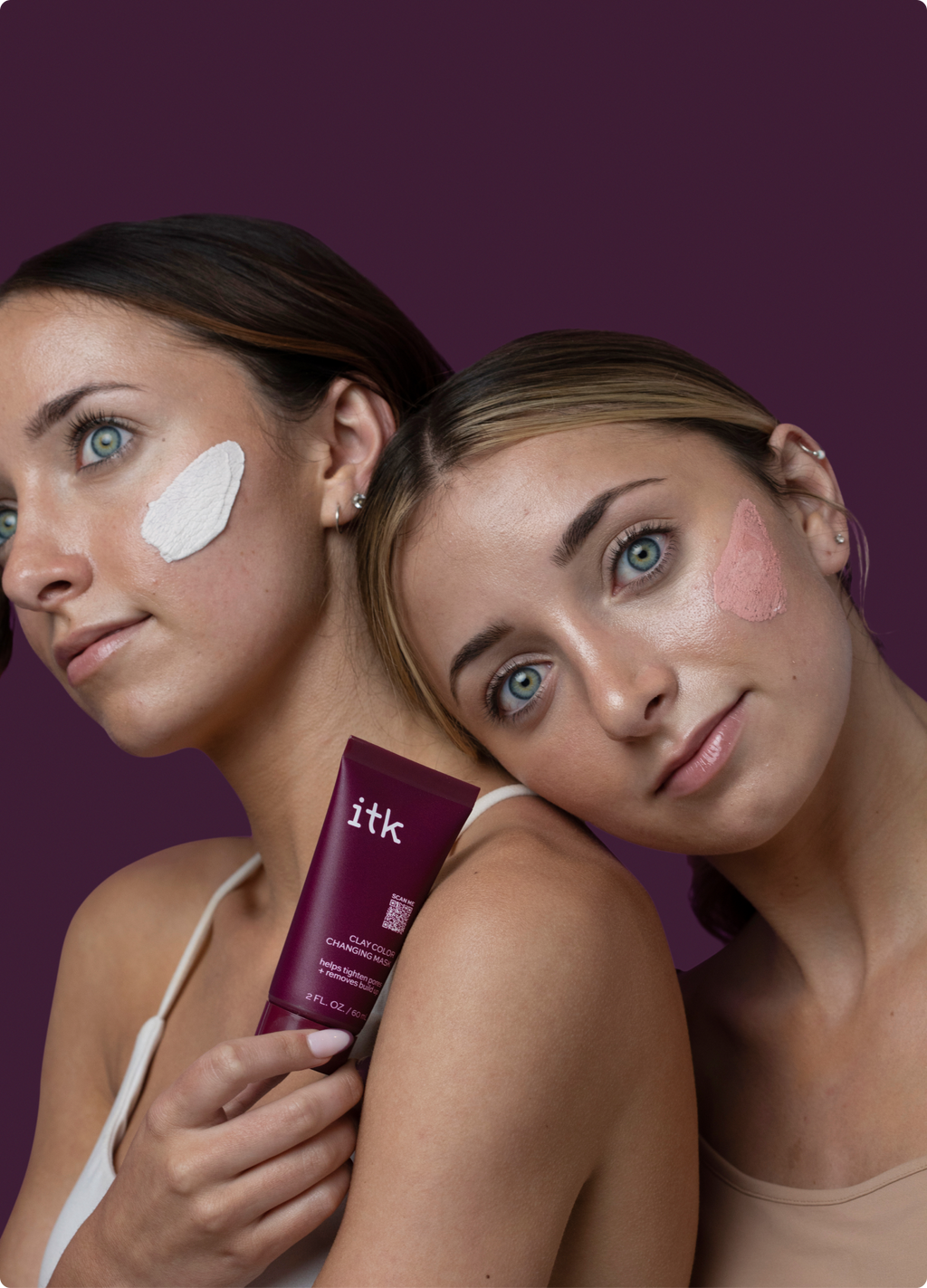 the skincare aisle is an intimidating + confusing place. b&b's mission is to help keep their community in the know on how to get healthy-looking skin at an affordable price.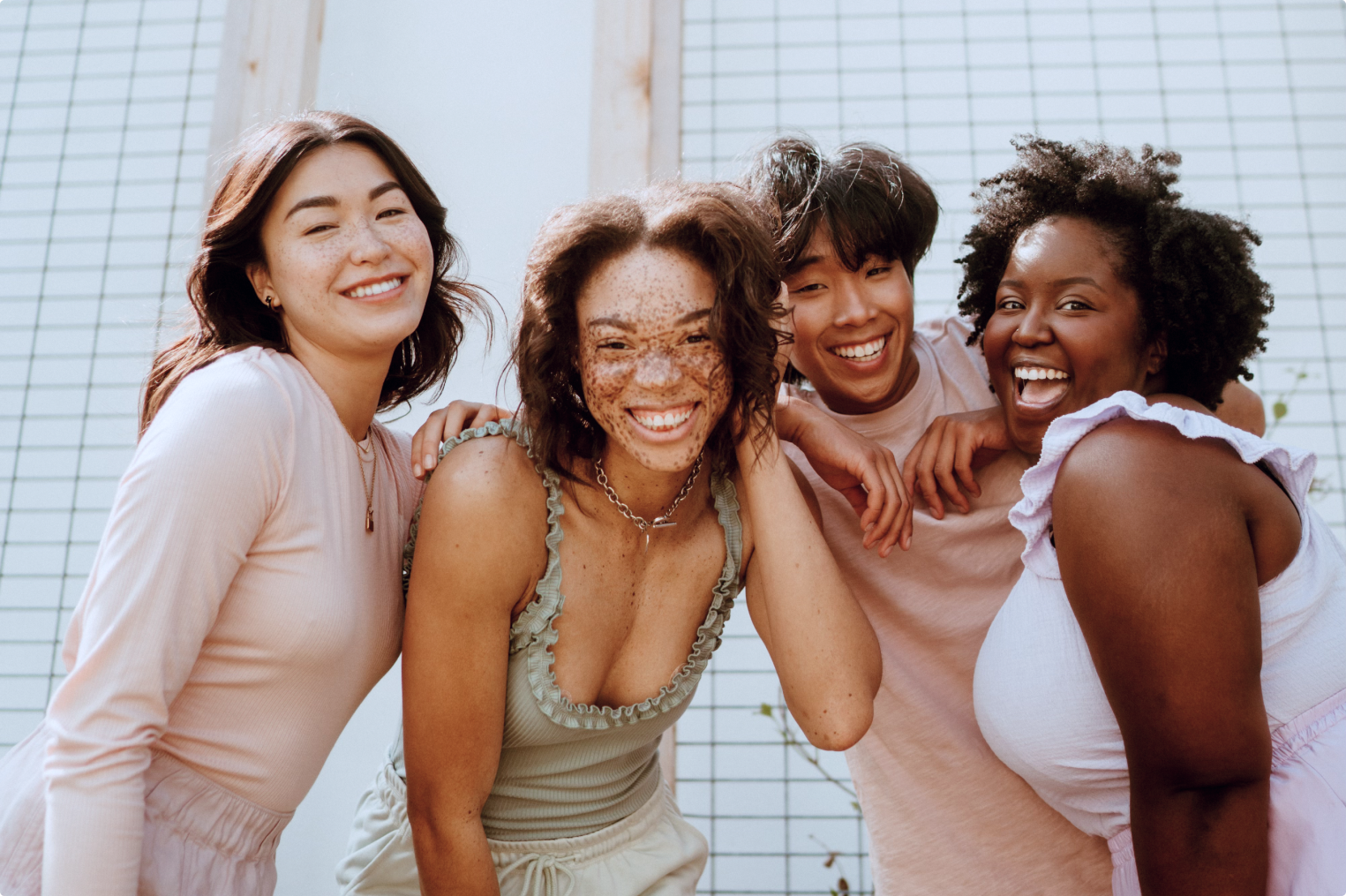 the itk crew
their community has grown up with them - now they're ready to build a brand all together, & stay in the know. b+b brought together a diverse group of people to test out and provide feedback for every product to make sure it works on all skin types - join the crew by leaving your feedback and ideas here.
or, stay in the know on how to get your best skin


itk brand pillars
transparent
we provide education behind all our products + ingredients. We are vegan, cruelty-free, dermatologist-tested, sulfate free, paraben free. We show real unfiltered skin and real unfiltered processes.
accessible
financially: our formulas and packaging are high quality and at an affordable price.
physically: in person at walmart and digitally at walmart.com
emotionally: we do our best to keep it real so everyone can see themselves in our skincare. you can talk directly with our founders daily
inclusive & collaborative
the itk brand is an open book + will use all of your feedback directly. there are no skin 'problems' here in this judgement-free zone :) we strive to stay skinclusive.
we're proud to be free from all the following:
lead acetate
acrylamide
butyl paraben
propyl paraben
dbp (dibutyl phthalate)
dep (diethyl phthalate)
stryrene
d4 (octamethylcyclotetrasil-oxane)
benzophenone-3
dichloroethylene
toluene
formeldehyde
microbeads
talc
mineral oil
petroleum
retinyl palmitate
coal tar
hydroquinone
tricarban
synthetic
fragrance
phenol
ethylhexyl methoxycinnamate
styrene
lead acetate
sodium borate
sles (sodium lauryl ethoxylated sulfate)
sls (sodium lauryl ethoxylated sulfate)
nonylphenol ethoxylates
nonylphenol
triclosan