experience AR in store & at home
itk wants to help breakdown skincare for you, so you can stay in the know.
each product has 2 qr code experiences with augmented reality – one for in store on our outer packaging + another on the bottle itself for when you're at home.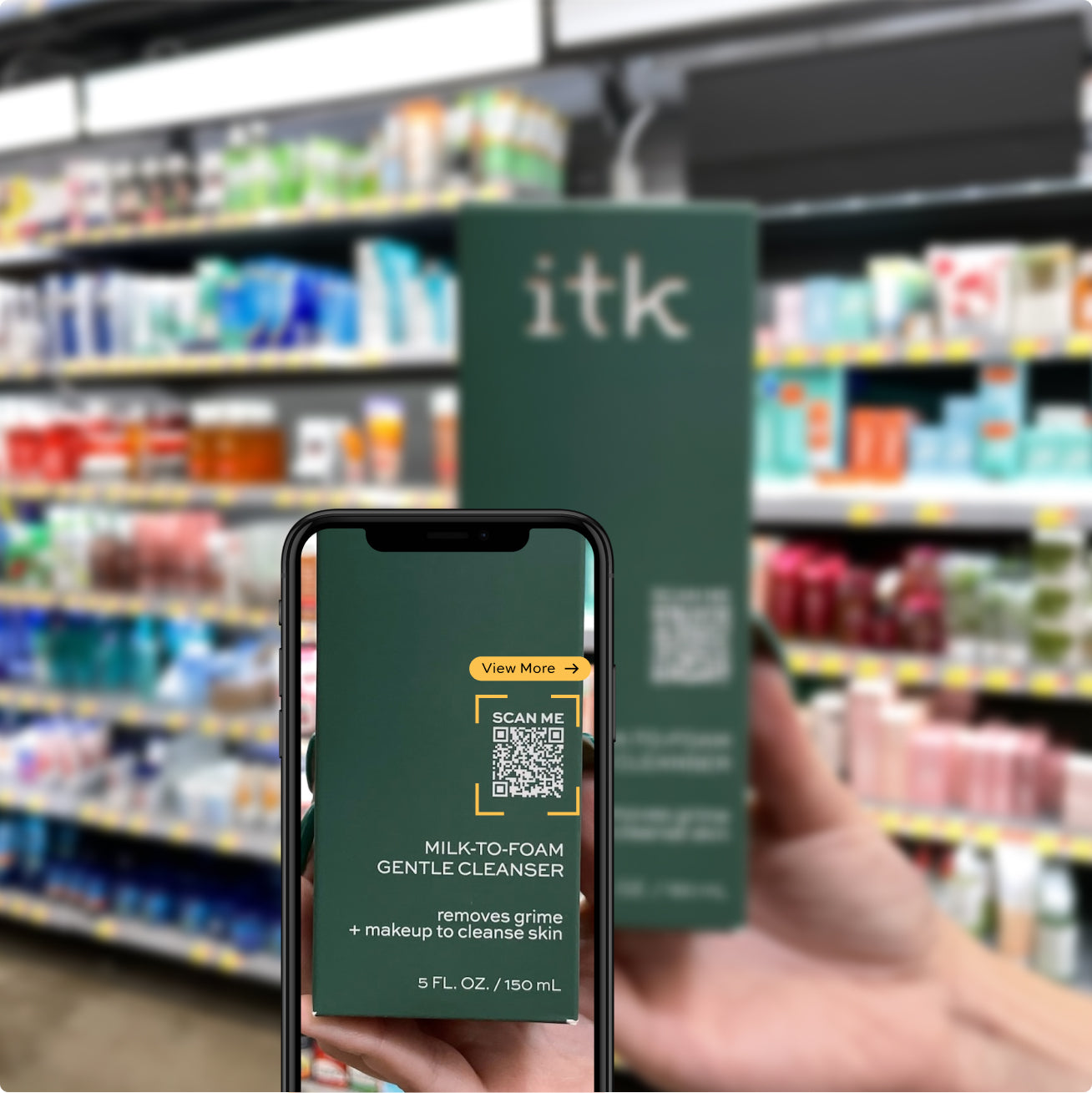 in store
in store, you'll see what the inner bottle looks like, plus product recommendations based on what you've selected so far.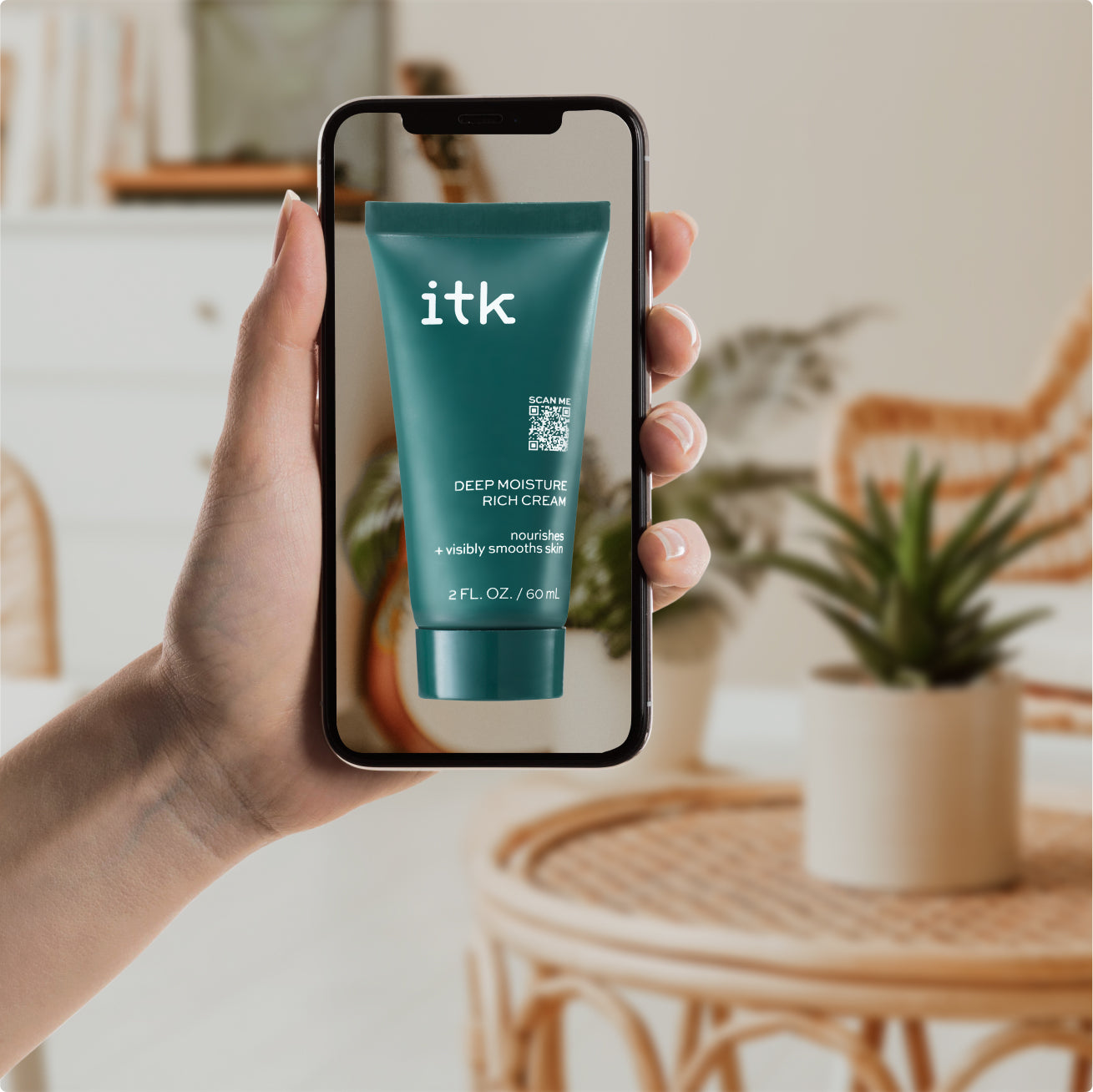 at home
at home, you'll learn more about the ingredients within your product + what they do for skin, plus take a picture with an augmented reality b&b!
how it works
scan our qr codes, click the "view in your space" button and enjoy your journey